TESTIMONIALS
Kind words from our clients.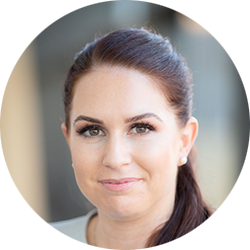 Anna Barwick
- Founder and CEO, PharmOnline
Life Balance Essentials has helped me to better manage work and family commitments. With daily review and filing of my emails, I am now able to stay on top of my inbox and tasks. Life Balance Essentials communicates in a timely and succinct way, adapting around your needs. Life Balance Essentials has enabled me to leverage my freed-up time to create more opportunities and income for my business. Payment to Life Balance Essentials can be flexible around your personal circumstances.
---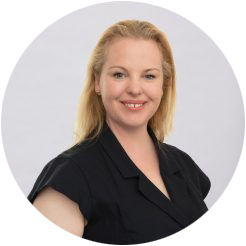 Dr. Columbine Mullins
- Healthology Practice Owner
To be honest, I didn't have the time to worry about giving Lisa my passwords and information when I came onboard. I was so stressed and overwhelmed, I just needed someone to help me get on top of everything. Once Lisa started managing my emails, booking my appointments and accessing my bank accounts to pay bills, my stress levels greatly decreased, and I could finally focus on other, more important aspects of my life. I don't think the trust factor ever entered my mind because Lisa made me feel instantly comfortable and presented as a very professional and trustworthy person.
---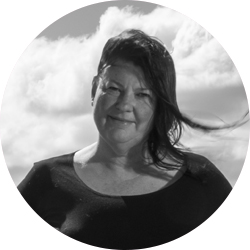 Natalie Fryar
- Winemaker / Consultant - Bellebonne
Lisa was personally recommended to me from a friend so, there was already a level of trust there before we started working together. Trust was built very quickly. I had her take on some smaller tasks first and that was all it took for me to hand everything else over. Every task was completed beyond my expectations and I could instantly see the benefits to my personal and professional life. I saved money on my insurances, phone plans and flights, simply because I never had the time to ring around for the best price. Lisa now takes on a range of tasks for me and has my passwords for almost everything! I've never had to question her professionalism or trust and would highly recommend her to anyone.
---
Dr. Anna Carswell
- GP and Practice Partner - Goondiwindi Medical Centre
Life has become hectic at this point in my career with multiple income streams and involvement in local clubs and kids sport. Life Balance Essentials has enabled me to offload much of life administration. There have been jobs / tasks I have put off for sometime but with Lisa's expertise I can move forward and be confident I am making good decisions and jobs are being actioned.
---
Annie
- Online Business Owner
Lisa acted as administrative caretaker for our business while we were away overseas. She picked up the tasks required quickly and we felt confident in leaving the business in her hands.
---
Lisa, I just wanted to say a huge thank you for finding and organising the perfect staff Christmas function for me and my company. I am so pleased with how prompt you were with getting back to me with ideas and costs. I look forward to calling on you again to help with future engagements.
---
Anastacia
- Online Business Owner
We were going away for 2 weeks and preferred to have someone care take our business during that time. We needed ongoing administration and a point of contact for callers. It allowed us to relax more during our time away knowing things were being covered for the business. The standout was the ease of using Lisa's services.
---
I needed a Concierge for my very busy lifestyle! I found Lisa to be an engaging, mature professional. Lisa went beyond the brief. Life Balance Essentials has enhanced my lifestyle by providing me with a quick, professional response each time I've contacted them. Nothing is too big a challenge for Lisa. She is a well-networked professional and follows through quickly.
---
The service that was provided was very quick and professional. Lisa gave me a few options of what I was after with the best prices available. I would definitely use her services again.
---
I have 2 young children, work part time and my husband works away for weeks at a time. We had a wonderful babysitter but sadly she is travelling overseas for 5 months. I needed to replace her but was unsure how to find someone similar, as our other sitter set the bar pretty high! I had some specific events coming up that I would need a babysitter for so I was forced into finding someone. I didn't know where to start. Then I remembered hearing about Lisa at Life Balance Essentials. The worry and time to find a babysitter was taken care of for me. I don't know how I would have found the time to find someone, check references, arrange interviews, etc and continue my part time work and juggle my kids and our combined schedules. I spoke with Lisa on Wednesday afternoon, I received an email Thursday afternoon from Lisa with an appointment for Friday afternoon to meet with a prospective sitter. Thank you so much Lisa for making my life a little bit easier! I will definitely call on you again in the future.
---
Louise
- SMALL BUSINESS OWNER
At the time of the event, the assistance was invaluable. It enabled me to continue operating my day to day business without the added pressure of an external event to organise. Having worked with Life Balance Essentials on more than one occasion I have valued the professional way in which Lisa conducts herself. I appreciated the amount of contact and the regular updates provided on how the event was coming together. Lisa made me feel comfortable, and I knew that no ask of her would be too much. Absolutely I have recommended Life Balance Essentials and will continue to do so.
---
Let us help you too.
We act as your Personal Concierge & Executive Assistant
– taking care of all personal matters for busy business owners.
Your to-do list becomes ours.