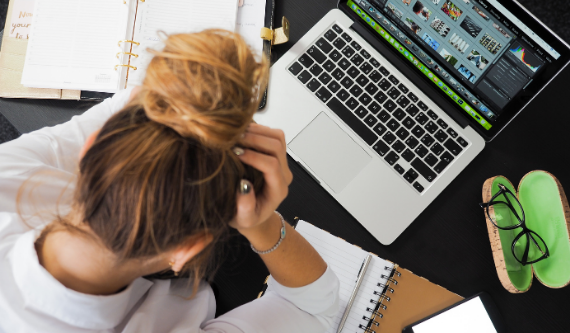 Work / Life Balance
Why 'De-stressing' Should be Top of Your Priority List
Stress is something most people find nearly impossible to avoid in today's world. With constant pressures to stay on top of a working career, finances, family and a busy home life… sometimes it feels like there simply aren't enough hours in the day to get everything done!
But did you know that staying on top of your stress levels is one of the most important things you can do for your physical and mental health?
When our stress levels rise, the brain goes into 'fight or flight' mode, releasing chemicals such as cortisol, adrenaline and the neurotransmitter, dopamine. The release of these chemicals in the brain don't just cause psychological effects, they also effect the physical body, resulting in an increased heart rate, high blood pressure and a weakened immune system. Extended periods of stress have been scientifically proven to have damaging, long-term effects to our health and wellbeing; ultimately resulting in a shorted lifespan.
So, you can see why lowering your stress levels really should be number one on your to-do-list!
There are many ways to lower stress levels and stay on top of your mental health. Regular exercise, a healthy diet, meditation and properly 'unwinding' at the end of each day are all paramount in de-stressing. But did you know that there is another great way to lower your stress levels?
Life Balance Essentials personal concierge services are perfect for busy, working people who struggle to stay on top of their work/life balance. We offer a range of different services including email and diary management, sorting important paperwork, booking appointments, organising flights and travel bookings, writing letters, making phone calls and much more!
If you would like to find out more about how Life Balance Essentials can help you de-stress and organise your life, contact us today for more information.
CONTINUE READING MORE FROM LIFE BALANCE ESSENTIALS