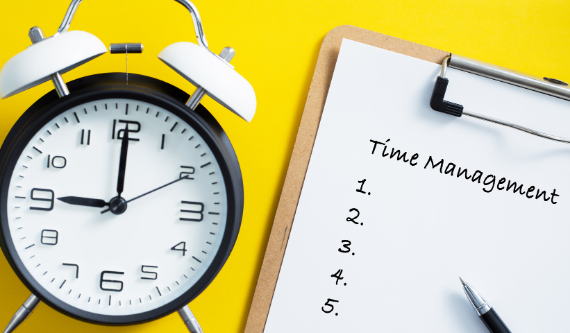 Work / Life Balance
The First Steps to Successful Time Management
Time is what we want most, but what we use worst – William Penn
Do you know where your time goes?
Do you find yourself always running late at home and work?
Is your health deteriorating?
Are you missing out on quality family time?
Avoid burnout!!
What would you do with an extra hour each day? The first step to successful time management workshop enables you to quickly and effectively save yourself time every day, become more productive and learn to enjoy life again.
The workshop provides simple techniques for the following pain points?
Managing Your To Do List
You will learn simple techniques that will immediately bring your to do list under control
Reduce your paperwork
You will walk away with an action plan on how to sort that pile of paperwork today
Get on top of your budget
This topic will give you hints and tips on how to use your banking facilities and bill payments to your advantage
Scheduling Tools
Keeping everybody's diaries in sync is becoming more of a challenge. There are some simple tools you can and should be using every day
Email Management
You will be provided with the techniques that we use for our clients. These are simple and quick and if done correctly, can bring your inbox down to one page.
Summary
You will walk away with a minimum of 1 action plan per topic and we will also discuss how Life Balance Essentials can help you.
This is an interactive workshop so please come along with your to do list, the tasks you keep putting off and a willingness to learn new ideas on how to change what's not working for you now.
For details of the next Life Balance Essentials Workshop – Contact Us
CONTINUE READING MORE FROM LIFE BALANCE ESSENTIALS