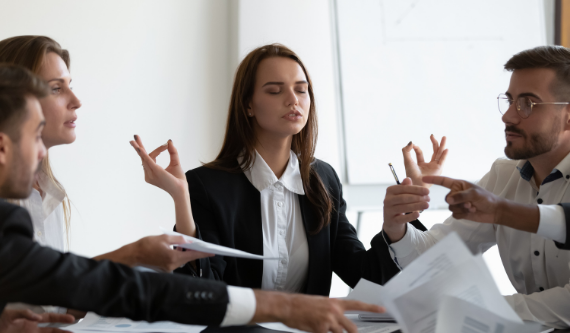 Work / Life Balance
The year of managing stress in the workplace
April 28th was World Safety Day which is combined with Workers Memorial day. This year the theme for world safety day is "workplace stress, a collective challenge". My mission for the next 12 months is to show companies how easy it is to enable their employees to achieve a work life balance.
For many people across the world the start of May represents a time to think about the effort and sacrifices of generations past, workers who protested and banded together to help society move towards the working conditions we enjoy today. On the 1st of May the world celebrates International Workers day, also known as Labour Day or May Day, which marks the achievements of organised labour in the mid to late 19th century who forced a change from the previous 10-12 hour working days to the 8 hour working day that we take for granted today.
Most people think this movement started in the United States but in fact the origins of the day and the 8-hour movement were right here in Australia, where in 1856 an 8 hour working day was made law in Victoria.
Something that really struck me when I was thinking about International Workers day in a modern context was that the movement used the symbol 888 which represented the views of Welsh social reformer Robert Owen who believed that a person's day should consist of 8 hours work, 8 hours recreation and 8 hours sleep. How many of us today achieve that 888 balance?
In your "downtime" are you getting the time you need to properly relax and do the things you want to do: spending time with your kids, reading that book you've been meaning to start or playing your sport of choice?
Often we find our time when we get home from work is quickly eroded by tasks like calling utility companies, checking emails, going shopping, organising grandmas' birthday cake etc. This is where Life Balance Essentials can help to take the burden off and free up more of that recreation time, leading to happier, healthier and more productive employees.
Fact for the month – Research conducted by PWC in conjunction with Beyond Blue and the National Mental Health Commission showed that on average organisations that implemented a successful health and wellbeing program gained $2.30 for every employee in ROI.
If you want to talk about this further click here and we'll catch up.
Have a great day ?
CONTINUE READING MORE FROM LIFE BALANCE ESSENTIALS