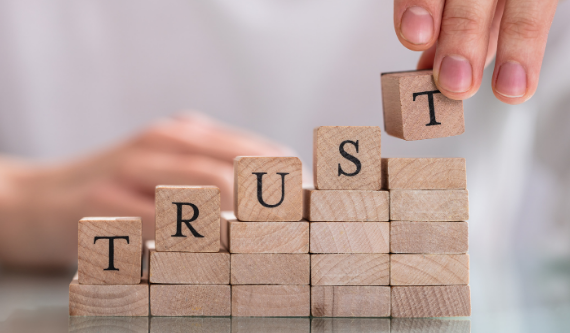 Work / Life Balance
Working with a Personal Concierge and The 'Trust' Factor
The job of a personal concierge is to make your life simpler.
We do this by completing those annoying, time-consuming tasks you just can't seem to find the time for, by ticking items off your to-do-list and essentially doing whatever we can do to de-stress and better organise your life!
In order for your Personal Concierge to do this and for you to get the most value for money out of your services, a certain level of trust is required. Often a Personal Concierge may request your passwords, access to your bank accounts, your emails, personal paperwork, financial information… they may even liaise directly with your accountant! There is almost nothing a Personal Concierge can't do on your behalf- if you are happy to hand over that level of control.
So how do you hand that control over? How do you trust someone you hardly know with all your personal information?
We asked some of our clients exactly that and here's what we discovered.
[button link="https://lifebalanceessentials.com.au/testimonials" type="small" color="green" newwindow="yes"] View testimonials[/button]
Often, our clients said the trust was built over time. Once a few small tasks were completed without a hitch, they requested more tasks. When those tasks were also completed and the client was happy with the service, they would hand over more control until the trust between client and Personal Concierge was without question.
Some of our clients said they were far too stressed and overwhelmed to even care about the 'trust' factor. Others simply saw it as we do – a professional, confidential arrangement (such as one between a financial planner, accountant or even a psychologist), where trust never really comes into question.
In summary, trust is a personal issue that differs from client to client. What we do know for sure is not a single client has ever had their privacy or confidentiality broken and additionally, the clients who handed the most control over to their Personal Concierge, gained the most value from their services.
Get in touch with us today to find out how a Personal Concierge can make your busy life simpler and more stress-free!
CONTINUE READING MORE FROM LIFE BALANCE ESSENTIALS