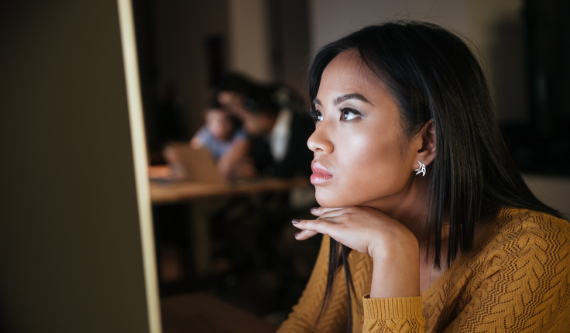 Work / Life Balance
Whose responsibility is your health and wellbeing?
Something has been niggling on my mind recently, I'm not sure if it is just me who thinks this… So I am going to give it a whirl explaining and then (fingers crossed) I won't be the only one thinking this.
We go to work… a lot. In Australia we average 40.6 hours per week… That's nearly half of our waking hours a week. So, when we go to work, who's responsibility is it to look after our health and wellbeing? BIG question I know… Hear me out.
This is who I think should be responsible for our health and wellbeing while at work;
You – Yep, we've got to take some responsibility here. You choose what you eat, drink, sleep etc. But, sometimes when work pressures get so much even these things can be hard. So that brings me to my next point.
Your Employer – At what point does your employer play a role in looking after their employees wellbeing? This has been my niggle on my mind… Is this really the focus of your employer? I hope you can answer yes… Something like… 'Yes, my employer implements a health and wellbeing program that is brilliant… It helps me whip into shape so I can be the most productive employee at work'. I've got a feeling this isn't how you may answer though… Hmmm, read on for my solution.
My solution… If you are an employer, ask yourself what would have helped you when you were an employee? Could a health and wellbeing program be just what you need? If you could use a hand to implement a health and wellbeing program and you just don't know where to start, please get in touch. One point I would like to make is to remember it is impossible for your employees to "leave their problems at the door". Why not help your employees to take care of those problems, so that when they walk out of that door, they feel relief.
If you are an employee, ask yourself what steps can you take to make sure your health and wellbeing is as good as it can be all the time. I found this little gem recently called Kanban If you're stress levels are a little high, take a look at trying this approach and if there is anything on that to do list that can be outsourced, make sure you contact Life Balance Essentials. Look to the right of your screen now. Where it says "contact me" – that's a good starting point.
Until next time, stay healthy, have fun, and keep your life in balance.
Cheers,
Lisa
CONTINUE READING MORE FROM LIFE BALANCE ESSENTIALS