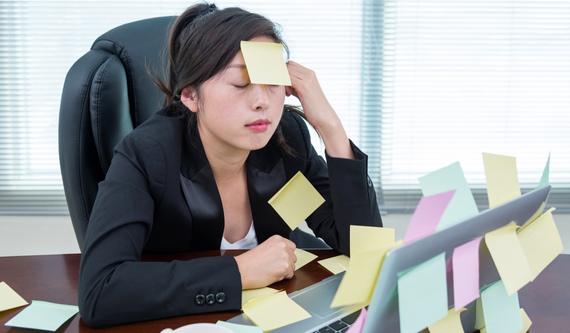 Work / Life Balance
Why being capable is making you miserable.
What is taking up most of your time?
It's no secret that busy executive women, full-time working mums, and business owners are all struggling with balancing the time required at work with commitments away from work.  I feel know these women well, as they are my clients.  And for many of these busy women, even time away from the office is spent thinking about work, receiving calls, and answering emails and messages from the boss, colleagues, or team members.
Many times, this expectation of working outside the regular hours is inherent in the work life of an executive, manager, or business owner.  And of course, outside work, there are still countless commitments and expectations, especially for women.  Apart from running the household, we are also expected to do much of the scheduling of after-school activities, planning holidays and accommodation, organising quotes for maintenance around the house, and arranging parties.  And that's the tip of the iceberg.
Successful women are in trouble
One of the problems my clients face is that, precisely because they are successful, they are so capable.   And although being accomplished sounds ideal, people around us also soon realise that we are the ones to go to get things done.
There is a famous quote by Lucille Ball, "If you want something done,
ask a busy person to do it".
Precisely because we are efficient, effective, and reliable, and because as productive women we also finish the projects that we start, we are the ones to get invites onto the school council, the sports committee, and the charity fundraising committee.   We get roped in to make the lamingtons for the bake sale and the wedding cake for Cousin Suzanne's wedding.  And while we are great at doing all these things, and it's important for us to make time to do any of these things that we will truly enjoy, we should also weigh up each decision carefully.   If making the cake takes us away from taking Annalise to her end-of-term Ballet performance, then perhaps we should say 'NO'.   If attending that monthly meeting (and all the volunteer work associated with it) interferes with having a relaxed dinner with the family, then perhaps it would be best avoided.
Is my ego making me say "YES"
Before I commit to a new request for my time, I now take a moment to investigate whether it's my pride or even my ego that's saying "YES" to requests for my time.  I gift myself some time and have perfected a quick response "Let me get back to you" before I internally answer these questions.
What will be sacrificed for me to take this on?
Who will be sacrificed for me to take this on?
Why do I want to do this? (As opposed to why do they want me to do this?)
If it's something that will make my heart sing, as well as serve others, then there is a good chance I will say 'YES'.   If it's not, then I'll politely decline.
Your time is too precious.
CONTINUE READING MORE FROM LIFE BALANCE ESSENTIALS